It was late in the morning when he entered my holiday home. I had left the door ajar and was handcuffed to the headboard. He walked into my room, black sports pants, superhero mask, in this case the Hulk covering his ID, short-sleeved shirt. Tall, tanned and defined. As we had agreed through our conversations, everything planned to the millimeter. Me in black lace underwear, arms outstretched. The masked visitor handcuffed my hands to the headboard. He opened his pants, pulled his hard cock out, big-headed and veiny, smelling of sweat and urine.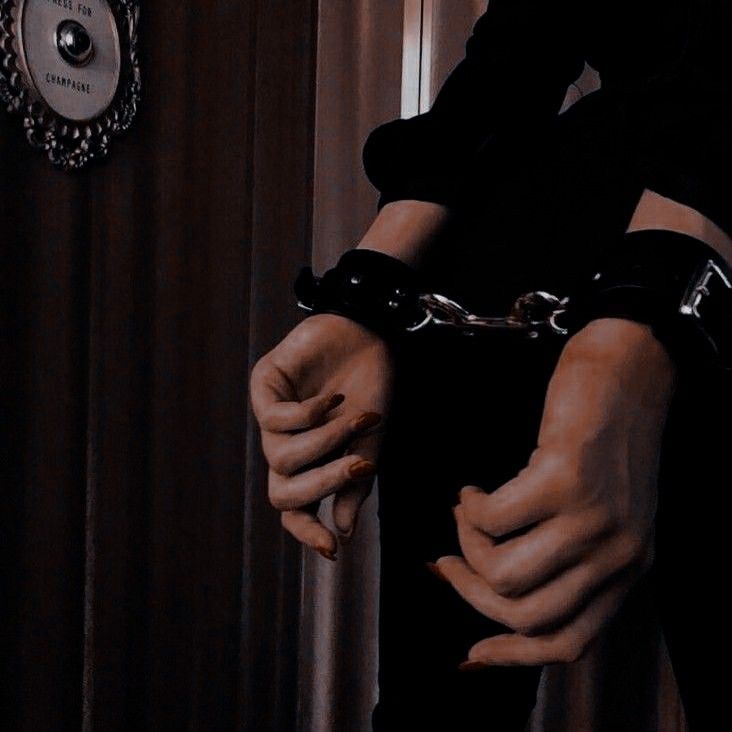 - Fuck my throat and squeeze my neck. -I begged in a thin voice. I opened my mouth, he entered my throat, pinning my head to the pillow with the help of his strong hand around mine. My mouth and throat were fucked like vaginas. I choked, my eyes filling with tears, my mascara smudging. He pulled out his cock and rubbed my drool across my full lips. He squeezed the head of the dick and I licked that red trophy, hard. A babe came out of that shiny pre cum I licked. He put the tomatoes in my mouth and made me suck the man smell out of his testicles. The hard cock rested over my face, hot and potent. Like a weapon over my face.
He took off his shirt, showing his abs. I wanted to touch him but I couldn't. She was trapped. The lace of my underwear is already wet...
My throat was already sore from that intense wet facefuck. The Hulk pulled my panties off my legs and lifted them, leaving my holes vulnerable. He gave me several slaps on my wet slit making me shiver with pussy. He ran the head of his stiff cock through my holes, making me shiver and shiver as the handcuffs bit into my wrists. He put the condom on and grabbing my thick thighs penetrated me. I screamed with pleasure, almost coming to me. I am an easy orgasm woman. He snuggled inside me and pinned me with might. He was looking at the Hulk's green face, the ugly mask staring back at me. The cock explored the wetness of my pussy, leaving me completely entranced. He was digging into me so hard I almost fainted from the pleasure.
- Squeeze my neck! - It was my request in the midst of thrusts of pleasure. He took his hands off my thighs and squeezed my throat.
- Thus? - He asked me in the voice camouflaged by the Marvel mask.
- More strength! - I wanted to feel him more and more intensely squeezing.
He tightened his grip on my neck and threw himself as hard as he could at me, hammering me mercilessly. I screamed maniacally when I came, my voice caught by his grip on my throat, my pussy trembling and my arms numb and tired from the cuffs.
He got off me, got up on the bed in his black sneakers and roared to come, the noises seeming to come straight from the Hulk's ugly mask, the milk falling onto my face like thick rain, making my eyes sting and not be able to open them. It felt like a lot of cum, hot and thick. He got dressed, unlocked the cuffs and slammed the door, leaving me numb, all milky face, cuffs loose and well fucked. Iron-Man and Batman come, please!