It was midnight. I walked in Bethlehem waiting for him. I was finally going to meet Alex. I wore leather leggings, a pink top and a black fur coat. It was a still warm night despite the autumn set in. My pussy already wet.
Alex arrived, white shirt, jeans, hair gelled. He smelled good, Hugo Boss. What a sexy, sweet-smelling, masculine man.
- Madam?
- Alex?
I looked him in the eye, the spark of our filthy conversations online was there. We held hands and walked around talking about our life and work. When we were crossing to the other side of Belém we saw a dark alley.
- Let's go...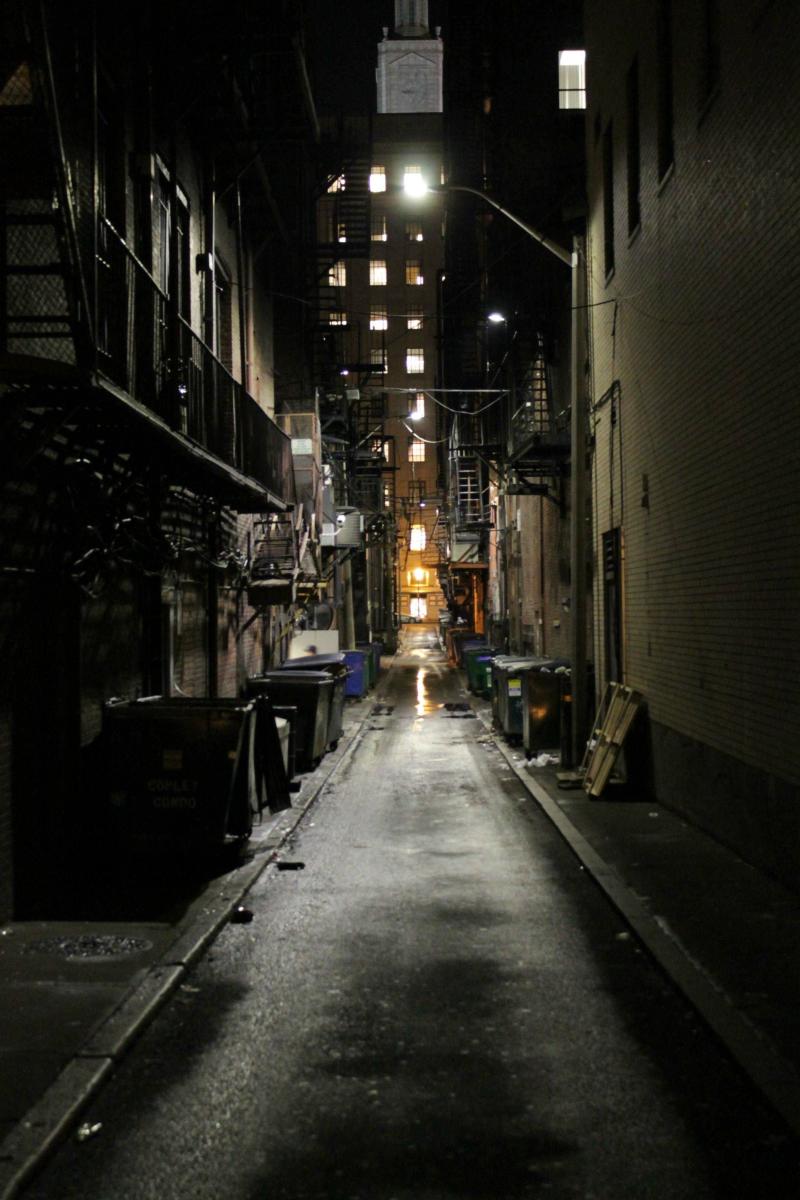 I pulled him by the hand and we went over to it. I crouched down and started licking my dick through my jeans, making it grow. My tongue wet the denim of Levi's pants.
- Fill my mouth, Alex. - I asked looking him in the eye.
- Do you swallow your whole dick?
- Yes, take it out!!! - I was expectant, I wanted to see that big cock live and in color. I had seen so many photos and videos.
He excitedly unzipped his fly and pulled out his cock, curved and delicious. He squeezed my silicone breasts and made me suck, forcing my head. He fucked me right in the mouth.
- Suck bitch, suck the boss! - Alex was turning out to be the motherfucker I liked and knew.
I licked the head and spat onto the dick. He grabbed him and slapped me in the face with his cock as hard as stone. I screamed in lust and sucked my fingers. I licked his balls, putting each one in his mouth. He sucked hard.
- Suck the balls, bitch, suck!
Alex lifted me to my feet and, grabbing my arm, I was pushed against the wall, my breasts brushing the dirty bricks. What a bitch I felt.
He spat, rubbed his fingers against my asshole and entered me without even asking. Assaulting me with all the strength and will.
- Hang on, bitch! - Alex growled.
- Ahhhhh… It hurts! Get it out of your ass! - I whimpered. Pain and pleasure mixed together.
- Shut up and hang on! - He growled at me again.
He fucked me like I was a bitch in heat, his thrusts steady and unstoppable. Alex grabbed me on the hips and thrust with all his might. My fart made a real cunt.
He pulled my hair and pinched my nipples. All I trembled, pain, pleasure, lust. My limits were in his hands. He was the boss. From that strong, powerful man who ate me from behind like there was no tomorrow.
Cars weighed down the street, temporarily lighting up the alley where I was fucked like a cheap whore. Ass for free.
- Get down bitch! Already! He-he ordered me in a firm, thick voice.
He came out of my ass, slapped my buttocks and I went back to crouch.
- I'M GOING TO FUCK YOU IN YOUR BITCH FACE!
He handled that big stick and the milk started to squirt. Jets of thick cum filled my face, lips and neck. I licked what I could, swallowing the milk.
- GIVE ME ALL THE MILK BOSS! - I yelled as I came and tried to get all the jizz.
-TAKE YOUR BOSS'S MILK, TAKE POUTÉFIA! - He wouldn't stop fucking. Delicious.
I came madly with the smell and taste of that delicious cum. I screamed like a whore in the alley, the orgasm chilling me all over.
Belém is not just pastries...