Marcelo was in the hall. Beatriz groaned inwardly as she watched the 1.80 m tall Italian. Thick dark hair, tanned complexion, well-muscled chest clearly outlined against the sleeveless T-shirt. Why, thought Beatriz, is it that the most handsome men are always gay? Marcelo smiled.
"Your breasts are so beautiful," said Marcelo. "And your nipples are so sensitive. I don't think you need to work on them that much. They just need a little love and attention."

With that he began stroking her nipples through the fabric. The heat between Beatriz's legs became a throb. Was this how he rated all of her clients? Involuntary sighs escaped Beatriz's lips and her back began to arch.
Marcelo took the lycra blouse off one of Beatriz's shoulders and exposed a milky white breast to the air.
"Your body is perfect. You don't need a trainer, you need a lover. Let me suck your tits." Her hot breath made your nipple pink and hard.
"Oh, please, please!" Beatriz felt her pussy wet, while she savored the sensation of Marcelo's tongue and teeth teasing her nipples.
He took off the rest of her top and cupped her other breast in his hands, his thumbs caressing her nipples. Beatriz was in heaven.
"You have the most magnificent tits I've ever seen. Not like those skinny women I deal with all the time. They don't have breasts. Nothing to caress. Nothing to rub my dick between."
The word 'cock' sent another dose of juice into Beatriz's pussy.
"I thought you were gay", she breathed, feeling the Italian's teeth nibbling harder on her nipples.
"I tell women that so they don't get offended when I don't fuck with them."
"Do you want to fuck me?"
"Of course I want to fuck you. You are a Venus, a goddess. Lie down on the couch, I have to take care of your diet."
"What a juicy pussy," Marcelo whispered. "I want to suck you now. I want to suck you when you come. I want to taste you."
"Suck me! Oh please suck me!" Ordered Beatriz. She thought it came when she felt the carrot inside her, but as she watched Marcelo's head make its way to her pussy, she knew it was just the beginning. She felt his warm breath on her breasts and his tongue roaming her wet pussy. His tongue explored all the folds of that hungry pussy, finding the hard pink clit almost immediately. She put it in her mouth and sucked harder and harder. Beatriz had never been devoured like this before, not with such intensity and not with such skill. He pressed all of her tongue deep into her slit. She felt the dampness between her legs turning into a torrent that covered Marcelo's face. She came up uncontrollably. A chilling, mind-blowing climax.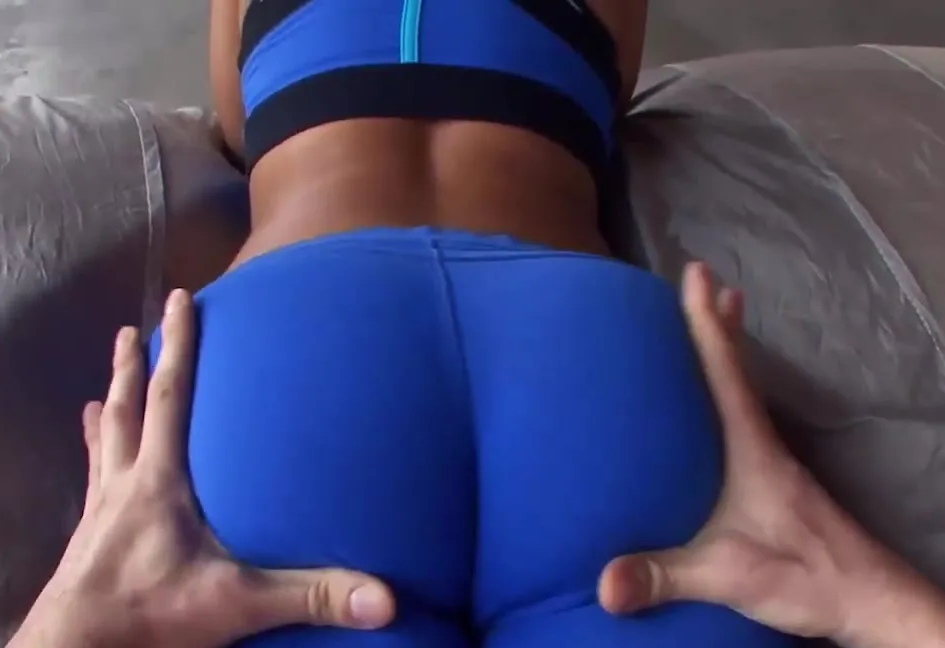 Meanwhile he took a handful of chocolate cream and spread it generously on her cock.
"This is definitely off the menu," he said quietly, running his hand up and down his shaft. "Then you must make the most of it, one last time."
Beatriz always loved to see men masturbate.
"Let me see you," she breathed, feeling like a complete bitch.
Marcelo smiled again and returned to his task. He gripped his cock with one hand while stroking his balls with the other. A drop of scum appeared in the chocolate and Beatriz couldn't take it anymore. She loved the taste of scum as much as she loved chocolate. She knelt down in front of him and licked the chocolate spread on the balls she bit off and licked gently until they were clean. To her satisfaction, she heard a moan of pleasure from Marcelo.
She ran her tongue over the balls and up her ass, sliding a finger as she did.
Beatriz knew she had just given the best blowjob ever and started sucking and licking his cock to the top before putting the head in her eager mouth. She deftly ran her tongue between the exposed folds, increasing the pressure with her lips. Marcelo was clearly in heaven, his moans getting louder and his hands began to press the back of Beatriz's head to enter deeper into her throat.
Faster and deeper, now lost in his own pleasure, feeling his balls tighten and ready to come again. Beatriz knew he was losing control.
"Let me fuck your tits," she begged her desperately. "Let me cum all over you!" Beatriz took the huge cock out of her mouth and pressed her luscious tits around it.
Marcelo's thrusts were on full autopilot and, with a cry of animal lust, a jet of hot, salty cum flew up into Beatriz's mouth and face, and down her breasts, which she rubbed comfortingly against her skin. She sucked and licked everything like a woman possessed.