- What are you doing next Friday night? I asked Sara as she got out of the shower.
- Nothing planned, why?
- I was going to organize a rehearsal with the new band members.

She wrapped her long hair in a towel and asked:

- Who is coming?

Manel and Jorge are still inside. I said as she smiled. Manel and Jorge had already had the pleasure of my wife's body before. We even made a video of the two of them joining her after a party one night. And two new musicians, Sérgio and Daniel.

- And how are they? she asked.

- They play well.

It's not that. She said rubbing the shaved pussy with a towel. What do you look like?

- Tall, dark and handsome, of course.

Good. She said smiling at me with that look that meant trouble.

During the rest of the week, I got in contact with Manel and Jorge, together with the other members Sérgio and Daniel. I cleaned out the garage and took all the rubbish off the pool table in the corner of the room. It got me thinking that maybe it was time to re-establish the pool table as a central part of our lives. It had been moved to make way for some building projects, but now that we were done there was no reason to put it back where it belonged. I pictured Sara at the table with her legs spread and grabbing my cock like she had done more than once before. One of Sara's fantasies was being pushed around by several men at once. I knew she would like Sergio and Daniel, who were young and very wealthy.

- What time will they arrive? she asked.

- About seven. I said.

- Would you like a beer?

She went to the bar set up in the corner. When she bent down, I could see that she didn't have a panty line visible through the little black dress she was so fond of wearing.

She came back slowly and gave me beer. I patted her to confirm my suspicions.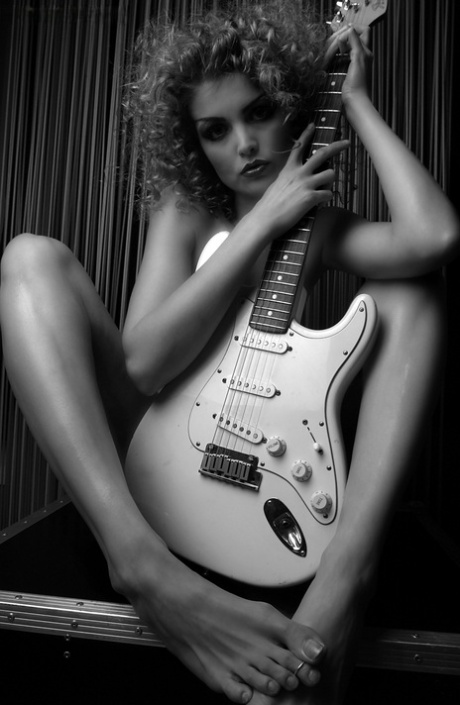 Well, Manel and Jorge are coming. She smiled at me. I was thinking maybe. And she rubbed my dick in my pants.

- You're a horny pie. I said. If you're good and let us rehearse for a few hours then I'll leave them to you. OK.?

She loved Jorge's huge cock and he was away from his possessive wife, Julia, who was away visiting her sick mother. Manel was engaged to Sara before I met her and, although the separation was difficult, we managed to get around it by sharing a night after drinking and smoking a lot of drugs. Manel came regularly for a trio.

Just before six Sara finished helping me clean the garage and went upstairs to watch TV. We kissed and I felt one more time in that wonderful ass.

When she turned to leave, I told her: Remember we have to rehearse first!

She laughed, lifted her skirt and shook her pretty pussy at me.

I stood back and admired my sexy wife and started thinking about the various encounters we had shared with our friends, some of which would soon be here. The door opened and Sérgio, our new drummer, entered, carrying a six-pack of beers and talking loudly on his cell phone.

- Yes, I won't drink much. He said into the phone. If it's really bad, I'll call.


Before the door could close, Jorge came in right behind Sérgio, carrying a supermarket bag with snacks and beer. As the three of us settled in around the pool table, the door opened again and in came Daniel with a friend, Jim, who was in town for a few days with him and asked if it was ok for him to stay. Of course I couldn't say no and thought that might make it even more interesting. While the five of us were packing up the equipment, Manel arrived with five boxes of pizza.

- Where's Sara? Manuel asked. Does she want some pizza?

Mate, upstairs. I said. Go there and ask her.

He took a box, threw some pieces and went upstairs. We all started talking rubbish and about 10 minutes later Manel came back downstairs. He had a smile like a Cheshire cat and he winked at me as he sat down.

We started rehearsing and it was like we had known each other for years. We had played some tunes when Jim came in from the upstairs bathroom and asked Daniel for some help in the kitchen. I looked up and saw that Jim had a rather strange expression on his face. A few moments later they both came back and started playing, but Jim, who wasn't a member of the band, was obviously uneasy and walked very casually back upstairs. Manel, Jorge and I looked at each other, knowing full well why Jim was going back upstairs. Daniel also had a smile on his face, but professionally, he was back to playing.


- I'm just going to take a piss, I said after we finished playing Highway to Hell. I put my Gretsch (bass guitar) on the stand and went upstairs while they worked on an original acoustic theme. Noise from downstairs it was enough to muffle my footsteps as I walked into the hallway off the kitchen. I could hear the TV and the familiar sound from the video we'd taken of the three of us. Jim was standing by the refrigerator looking at the close-up shots of two cocks stuck in Sara's pussy. She was lying in the hall rubbing her clit as she watched. Jim also had a just the right size dick, out of his pants, and he was slowly stroking it back and forth.

- You could always ask her, I said.

Jim nearly flinched as he tried to get his cock inside. At the same time, Sara turned her head and looked at us in the kitchen.

- Oh fuck, sorry mate. It was all he could say. He was having trouble getting his dick back in, and when Sara was standing smiling in the doorway, he was still out.

"I think I need to let some of the pressure out," she said, licking her lips. If not, you can snap it.

Sara walked over and crouched down in front of him. She swept her long dark hair back over her shoulder and held onto his cock.

- Are you sure about this fellow? I mean you just met him now...

- Am I angry? I said smiling.

-Ahh... She said as she took his cock to her mouth. No, you are not...

Sara was working his dick and I got up and saw my sexy wife drooling all over the place. She was an experienced cock sucker and Jim had little chance of lasting much longer.

- Do you want to come in my mouth? she asked. while she pulled his cock. Or in my face?

I looked at the TV across the kitchen and the scene had changed to one of the two sticks spraying slime all over her face...



To be continued... in the next erotic tale.