After some misunderstandings we agreed a morning before lunchtime. I had been exchanging messages with this forty-year-old married and horny for a few months, I had even met him for a brief conversation but nothing happened. Tall, with a pear, stocky body but not too muscular or defined. I can tell he had a dad body of those hot ones.
He was teasing me with pictures and I couldn't resist. He was waiting for me in the car next to a McDonalds. It was a hot day. I got into his old green car, he was smoking, in polo, shorts and radio on.
- I thought I wasn't coming, I was about to leave. - He said in a thick voice.
- I already told you I was coming today. - I put my hand on his thick thigh.
He started the car.
- Where are we going?
- I don't know, surprise me... - He said pulling a cigarette as well. The car from now on looked like a nicotine hot box.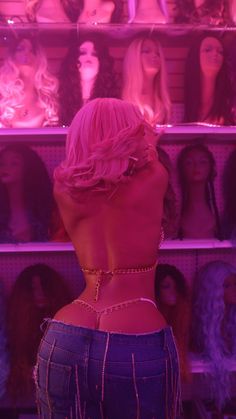 He started to walk around Avenidas Novas and I started to caress him. His tent began to get set up in dry green shorts.
 - Get into one of those parking lots... - I suggested.
- Is it okay? -He asked me nervous. Married men are always like that.
- We will see...
The car started down the driveway as my hand grew his penis.
He parked. His handling was abrupt, perhaps from nerves. We got out of the car, leaving the smell of tobacco in there. The garage was dark even though it was full daylight outside. I took the initiative and looked for a bathroom, without success. Fenced access, closed doors. My heels echoed on the floor with markings and arrows. He followed me in that kind of nervous way of his.
- Fuck there is no place. And now?
- Calm down... - I told him in my snake charmer's voice.
We went up and down stairs until we found a corner with two doors.
- Can be here? - he asked me already with his hand between his legs.
There were no video surveillance cameras so I knelt on the dirty floor.
He pulled out his thick, stiff penis through the fly of his shorts and I approached his pleasure...
I mouthed it greedily, without using my hands. Those were busy. One by squeezing one of my nipples and one by stimulating my clitoris. Self-possessed woman knows the place of her G-spot.
He forced my head, putting that whole stalk in my mouth making me choke. I drooled, both from the mouth and the rat. The pleasure of being able to catch me, a Madame, a woman known in certain circles on her knees in a parking lot having a breastfeed, made me crazy with lust. She pierced me with my fingers quickly as he fucked my mouth. Maybe his wife didn't suckle him like that. Madame Lust's job is to give pleasure and feel it, of course.
- I'll come. - He growled, filling my throat with milk.
At the same time I got my orgasm, making me shiver on my knees on the floor.
He asked me if I wanted a ride back, but I cleaned my knees and my clothes and left alone and satisfied. I no longer needed that man. The essence had already been sucked from him...