I was drinking a Cosmopolitan in a tobacco-scented bar in Lisbon. Snob. A black Hugo Boss dress glued to my body. Inês and Kate keeping me company in the drink. Background jazz music on the sound system. A group of betas with IQOS behind me. Employees from other times with vests and bows. Conversation about masturbation swirled between me and my friends.
- Do they masturbate every day? - I asked out loud.
- Depends on the phases. Sometimes it even relaxes you to sleep. - Answered Kate. Englishwoman living in Portugal for a long time. High school friends.
- Not every day, that makes me tired. Only when I'm short of things... - Inês is more girly and demure, but not holy or prudish.
- I have to be every day, my body asks me to. But of course I prefer a man on top of me.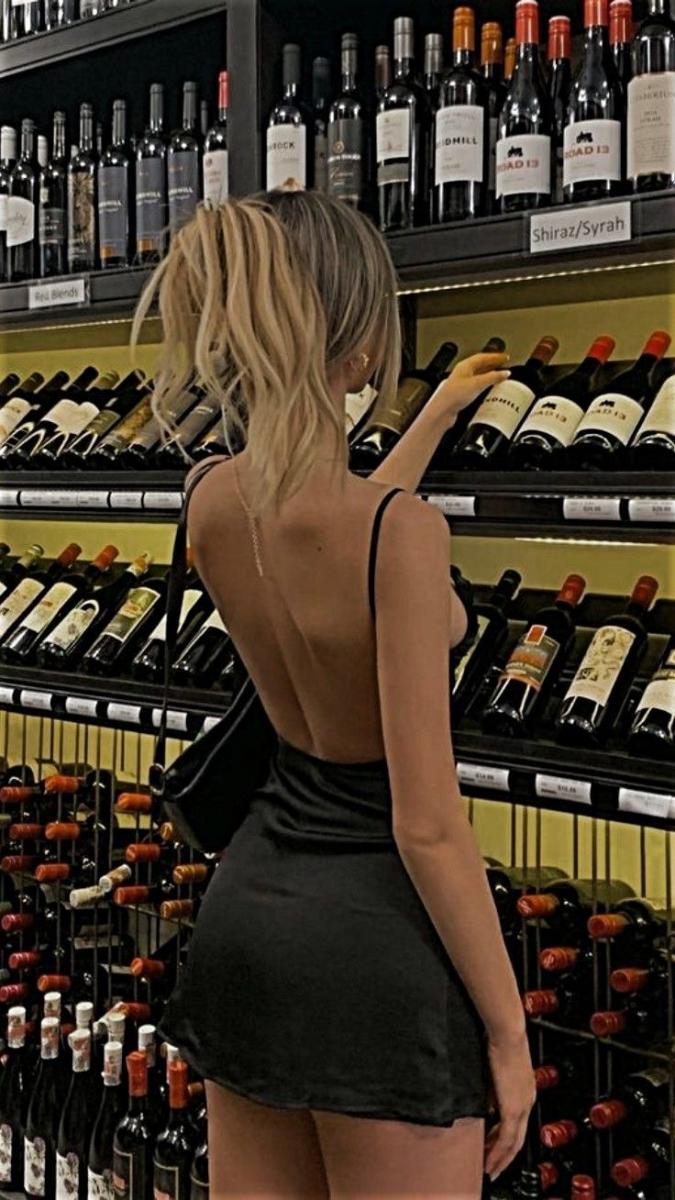 We drank and ordered a second round. The Bar was hot and I took off my fur coat. On a trip to the toilets I saw him. Tall, blond hair with a bun, sharp nose, serious eyes, dark blue pullover, tall and high shoulders. At least, that was the idea it gave me sitting down. I looked at him and smiled with my eyes. Damn masks! He without a mask smiled back.
In the bathroom I touched up my makeup and fixed my breasts, making them bigger and more evident.
I went back to my friends but my attention was on him. Clearly not Portuguese. Polish, Russian? Something like. I drank looking at him. Also the guy was with his friends drinking a beer and eating salted peanuts. I approached Kate and said in her ear:
- That Russian is driving me crazy. Look at that serious man face. What a toss.
My friend laughed.
- Do you like Russians?
- What's not to like? I am an international woman. Give me a cigarette.
- But are you going to smoke? Hadn't you given up on that? - Ask Ines.
- I want to smoke another type of cigarette. I winked at him and stood up with the Marlboro on my lips.
- Sorry, is there a fire? - I asked in Portuguese knowing he wouldn't understand. The friends looked.
- Oh I'm so sorry. - I switched to English. - Is there a fire? I lost the lighter.
- Sure. He reached into his pocket and pulled out a gold lighter.
- Mind if I light my cigarette outside. It's very hot in here and I need to get some air.
- Of course, Ma'am.
- Don't call me Ma'am, call me Madame. - I said in his ear softly and I headed for the bar door with him behind, so I hoped.

Outside the Snob I headed to a corner. I leaned against a traffic pole and waited for the Russian. He came right behind. I put the cigarette in my mouth and waited for him to light me up.
- Thank you...
- Peta.
- Thank you, Peta.
- Your name? -He asked me in loaded English.
- Call me Madame or M.
- Interesting.
Our eyes were locked on each other. He tall and stocky shadowing me.
- I'll be very honest with you, Peta, I want sex.
He frowned and looked at me curiously.
- Probably will leave Portugal soon.
- In two days.
- That's why I don't want your cell phone number, I just want you to fuck me right here and now.
- But we're on the street...
- In Russia you don't fuck in the street, Peta?
He gave a loud, low laugh.
- It's funny.
- You know what would be funny, Peta?
He took two steps and I glued my body to his. My hand felt up his fly and I made the volume increase. On tiptoe my mouth whispered in her ear:
- Your cock in my pussy.
- Okay, ma'am.
- It will be my first f0da coming from Russia. And I always liked that Nicole Kidman movie. From Russia with love.
His cock was already hard in my hand. I stuck my tongue in his mouth and kissed the Russian with alcohol. I was going to drink my Moscow Mule straight from the source.
My tongue danced in Peta's mouth. He pushed me against the Lisbon wall and felt my tits through my dress. Deftly I unzipped my fly and took his cock out. Hard, thick, wide. As its owner. Cars passed from time to time on the street perpendicular to the one we were on. The night was already long, almost dawn. I bent down and took it in my mouth hungrily. The Russian groaned, head to the Lisbon night sky, as if he were a howling wolf. I tasted his hot cock, took the balls out and put them in my mouth while I jerked off. His broad body shielded me from prying eyes. I got up and pulled him by the penis to a narrow alley with garbage bins. I lowered my tights and underwear and reared up to him. He bent down and licked my cunt, his tongue flicking inside me. I groan.
How I felt like a whore and a woman, there in some alley in Lisbon being devoured with my mouth. The Russian picked me up and sat me on his cock. I screamed against his neck. He penetrated me like I was a sexshop doll. The strength of his arms making me rock up and down the cock. He leaned me against the wall and licked my face and neck. He ripped my tits out and sucked on them as he drove me hard against the wall.
- Fuck me Peta, fuck me!
- Oh my god, your pussy is so wet!
Yeah, I'm wet for you, motherfucker. - I answered him in Portuguese while biting his lip.
He landed me on my heels and turned me around, my face pressed against the wall. He fucked me from behind, spanking in the mix. I couldn't stand it and came in the night from Lisbon. Being fucked from behind kills me. My clit can't take it.
- I'm cumming, oh my god!
He took his cock out of my pussy and came up on my buttocks. The hot milk falling on my cold skin. I laughed out loud and turned to kiss him.
- You are amazing, Madame!
- I know, Putin! - He gave a loud laugh. I pulled the tights and underwear up. Fucked and spit on in the middle of Lisbon's winter night. That's how I got back to my friends at the Snob bar.



Contos Eróticos