Salvador is the son of a colleague, girl firend of mine, Ana Paula. She makes a habit of calling me aunt and that drives me crazy. That and his rugby body, the freckles and dark blond hair against his blue eyes. After a company dinner I took Ana Paula home, she is very drunk, poor thing, she is one of those women who drinks so rarely that after two glasses she is very close to an alcoholic coma.
- Give me your phone to call your son.
I had my car parked next to her house in Alvalade.
She handed me the Samsung and I looked up Salvador's number and called.
- Salvador, it's M..., are you at home?
- Yes I am. And the aunt? Something happened to my mother.
- Nothing, don't worry. We are here at the door. Can you help, she's a little out of it.
He laughed and said he was already coming to the door.
Two minutes later, his silhouette appeared at the door. Gray tracksuit, muscles in place, hair combed, smile white as lime. Fuck the fucking kid I could have been a little over 18 but it gave me a fucking boner, a man's body and a boy's face Beto. I had a plan in motion. Putting stupid Ana Paula to sleep and making that bastard liylle boy from Alvalade fuck me until my pussy is turned into a figure eight and he knows what a real woman is.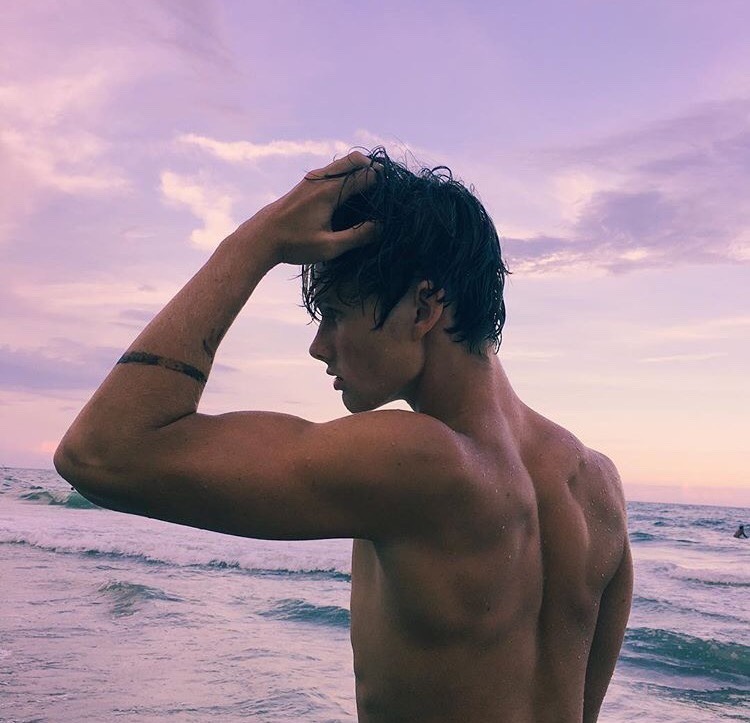 The Savior helped me carry the half-asleep mother into the house. It was a spacious house, another Remax dear would say, with a good gross floor area. We climbed the stairs with difficulty and threw her onto her big double bed. I took a deep breath after that night exercise. The physical exercise I wanted was another.
- Will you pour me some coffee?
- Of course, aunt. Let's go to the kitchen.
- I also drank too much and at Marginal there are usually stop operations.
I went down with my sandals clattering on the steps. I noticed the upright tail of the Savior descending in front of me. He had wet pussy, wanted that fresh flesh inside me.
Salvador gave me fresh sparkling water and took a coffee from the Nespresso machine. A Ristretto.
- How are the classes?
- They're fine, aunt. I'm enjoying the course. And the work of the aunt, my mother has been a lot of work?
- Tonight it did. The poor thing.
And we laughed. I did it on purpose and spilled the coffee onto my nude dress.
- Screw this. Sorry, darling. Crap.
- I'll give you a cloth, aunt. Wait.
He rolled onto his back and I stripped off my dress, leaving only cream-colored lingerie and high heels.
The boy turned and saw me there almost naked and was a little without reaction.
- Aunt...
- You've never seen a woman in lingerie, darling. If you haven't seen it, you're old enough to see it. Give me the cloth. - He handed me the damp kitchen towel and I began to slowly clean myself on my chest...

The cloth ran over my brown skin, wetting my lingerie. My nipples became hard. I looked at the Savior and he looked back at me. Lecherous, I the predator, he the prey. I wiped the cloth across my thighs. My white dress at my feet. Salvador's penis grew in his gray tracksuit pants.
I sat down on one of my friend's high kitchen stools, spread my legs, and leaned back. I folded the cloth and slapped it across my pussy and screamed loudly. The Savior was transfixed. The hand on his dick. I hit the cunt with the cloth again. I dodged the underwear and showed him the lips of my vagina. I sucked on two fingers and teased my clit, moving down.
- Get him out. - I ordered low.
- Yes aunt.
- Show your aunt what you've got...
Salvador dropped the elastic on his tracksuit pants and boxers on the CR7. The big, big-headed dick jumped. He grabbed it and started to masturbate.
- Aunt, this isn't right.
- SHIU. On your knees now. - my voice steady without raising it too much. I didn't want the other drunk fool to spoil my crush.
I called the kid with one finger and he came on his knees to me. I took off my underwear, legs spread wide. I grabbed Salvador's blond hair and brought his head to my cunt.
- Lick the aunt, bottom.
I pushed his head inside. His tongue devouring me. I threw my head back in ecstasy. I massaged her scalp with my nails.
- Like? - I asked. He looked down at me, his lips glistening from my juice.

Salvador lifted his head, his lips moist with the liquid from my vagina.
- Sit here. - I told him to sit on the bench now damp with my sweat and my cunt.
- Yes aunt.
- Who's in charge? - I asked pulling her hair up.
- The aunt is in charge.
- I think very good. Sit down.
Salvador sat down and I took off his gray sweatshirt. I licked his pecs and abs and bit down on his dick. There's something about a boy's dick in early adulthood, it's hard as a rock, full of life and strength. I started to suck calmly, I didn't want him to come in an instant. I licked Salvador's cock, from the base to the bright pink head. His chicks were as blond as his hair.
There I was, open cunt dripping onto the black tiled floor of my friend's house, making a big blowjob to her son.
The boy moaned and closed his eyes in ecstasy. I licked his testicles and sucked them, simultaneously masturbating
- Like?
- Yes aunt.
- I didn't hear you. - I squeezed his stick hard, punishing him.
- I like it aunt, I like it a lot.
- Have you ever been given a deep throat?
- No, aunt, they never did.
- Then I'll make you, get ready.
I dropped the very hard stick and stuck it up to my throat, it was hard and hit me very deep. I knew I couldn't make any sudden movements or he was going to smack me all over my throat and I still wanted him to fuck my pussy and fill me with young milk.
He held back with my deep wet throat.
- Like? - I asked again.
- Aunt, so I come.
- You don't come, you only come when I say. Did you hear?
He nodded and I rose from the tiled floor. My knees are sore. I was going to ride it there on the bench. In his mother's kitchen!


I grabbed the central kitchen table and sat on the Savior's lap. The hard, super hard dick, entering my pussy inside, like a hot knife entering a block of butter. I moaned as I felt filled and felt his cock throbbing. He was about to come.
- Don't come, do you hear?
- Aunt, I can't stand it. Don't move please. His deep throat killed me.
I took a deep breath and let myself be sitting with him inside. That boy with a man's body, blond from rugby. I licked his ears, his chin, his shoulders. But I needed to come myself. My clit begged for release.
- I'll start riding, understood?
- I won't take long, aunt.
- Me neither. Rub your hand over my cunt as I jump on top of you and we're both coming.
- Okay, aunt. I can not take it anymore.
- Then you come all inside me, Salvador.
I started jumping on his lap. The squeaking bank. My tits hitting him in the face. His hand rubbing my clit. I jumped with all the strength I had, my wet pussy devouring Salvador's cock. Fuck, I was going to come with that Greek god in early adulthood. He began to pant to contain his moans. The cock throbbing inside me, releasing the milk. I started to come myself too. I bit his ear.
- I'm coming, fill me up, yes, throw everything Salvador.
- Aaaaaaaaaaaaaaaaaaaaaaaaaaaaaaaaaaaaaaaaaaa My God!
- Yes Yes Yes!!! - I tried hard not to scream.
He gasped and drooled to my tits. The milk flowing from my rat, the smell of sex and orgasm filling the kitchen. I felt the world collapsing with the force of the orgasm.
I got off him, put on my dress and lingerie and went to see my friend who was still sleeping like a rock. I kissed the corner of Salvador's mouth, who was still in the kitchen, his torso naked and his cheeks flushed.
I left the house with my friend's baby's milk inside me, running down my thighs and I drove home smoking my IQOS and listening to Smooth fm. What night!